Can You Have A Loft Conversion In A Bungalow
Posted by:
Admin
Tags:
Posted date:
25-10-2022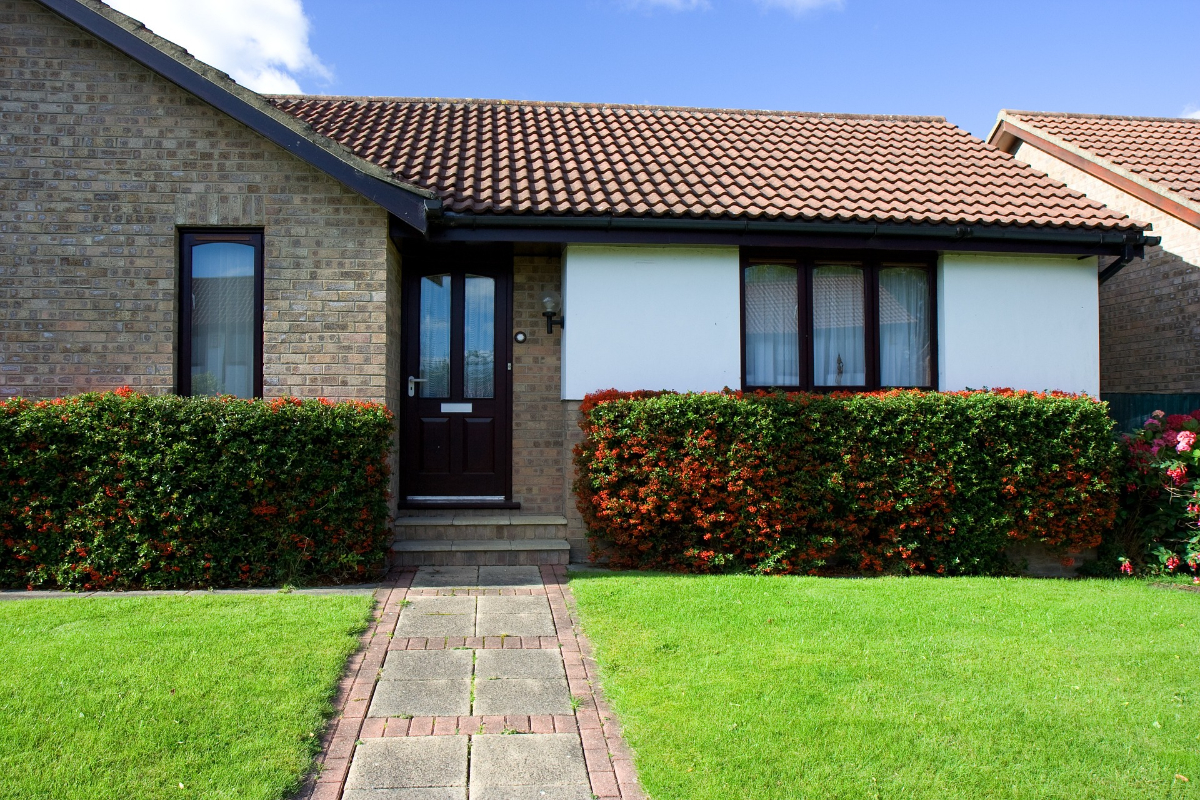 Can you have a loft conversion in a bungalow? If you are considering a loft conversion for a bungalow, this article gives you all the information that you need.
Adding Space to Single-Storey Homes
Bungalow loft conversions have become more common in recent years as homeowners realise how simple it is to expand a bungalow to incorporate an additional level of rooms in the roof space. By including an additional bedroom, a home office, or an entertainment area, a bungalow may be made significantly more spacious and family-friendly; this will increase its worth as well.
Most bungalows have large ceilings and can be easily modified to accommodate the addition of stairs and roof windows. The classic British bungalow is plenty of possibilities, and even better, it's occasionally possible to add further attic rooms at a cheap price.
A standard bungalow loft conversion should take six to eight weeks to complete, but if a planning application is necessary or Party Wall Agreements must be taken into account, you will need to add at least another couple of months to the entire schedule.

How Much Does A Bungalow Loft Conversion Cost?
The size of the project and the kind of extension you want to build will affect the cost of a bungalow loft conversion. Common options for converting a loft in a bungalow include adding a loft room, turning a dormer into an extra room, converting a hip-to-gable into an extra room, or converting a mansard roof.
Typical conversion expenses for a mansard home start at £58,000 and go up to £17,500 for a loft room; dormers typically cost £54,000, hip-to-gable conversions £45,000, and dormers £45,000 on average.Before you can move on with your bungalow loft conversion, you must have thorough drawings made up by an architect, architectural technologist, or surveyor outlining the project's design.
Bungalows, particularly those constructed in the middle of the 20th century, frequently have steep roof pitches that provide plenty of room for loft conversions, but they may also lack the necessary load-bearing walls because the structure was not initially intended to support the weight of an additional floor.

Cost Factors of a Bungalow Loft Conversion
Since the loft is typically the same size as the property's footprint, providing for big rooms and an abundance of natural light within the conversion, bungalow loft conversions are among the most space-efficient.
The exact square footage of the loft will, of course, have a significant impact on the overall cost of a bungalow loft conversion.
For a very basic finish, a 20 square metre bungalow loft conversion costs between £20,000 and £25,000, or you may pay more and obtain a superior finish for between £30,000 and £35,000.
Even though a room this tiny wouldn't benefit from high-end furnishings, if you wanted to make it something unique, you might expect to pay between £40,000 and £50,000 for this size loft conversion.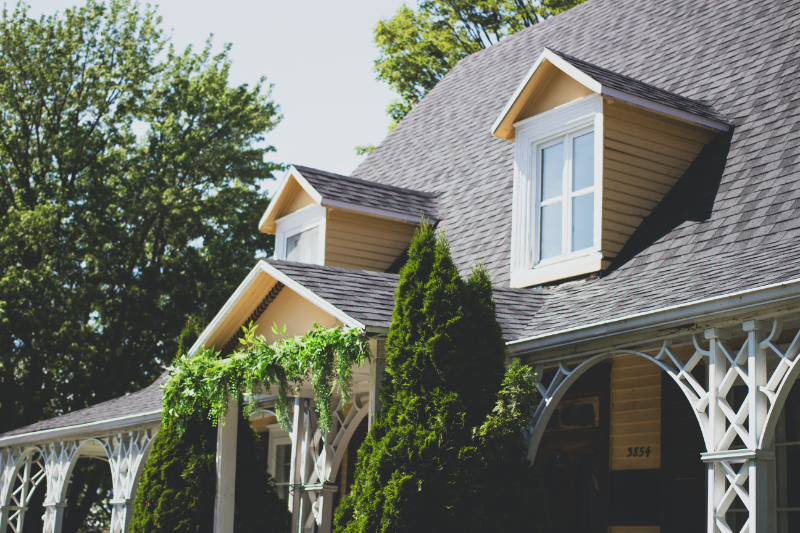 However, for a terraced or semi-detached home, the typical loft conversion will be 40 square metres, and for a detached home, it will be 50 square metres.

For extending the property into the loft or to the side or back, these are the restrictions imposed by planning regulations. If it becomes any bigger, you will need to request planning clearance. The typical cost of a dormer loft conversion ranges from £35,000 to £55,000, depending on the quality of the materials used and the level of finish desired.
Since separate houses may be up to 50 square metres in size, there will be more room to create the loft. If your property permits, a high-quality mansard loft conversion might add a large amount of usable space to your home for between £55,000 and £70,000.
The typical cost of loft conversion bungalows will be greatly influenced by location because pricing will differ depending on where you reside. The price to expand your house upwards or outwards will often be more in locations where living space is at a premium than in less populated areas.
Access to the location will add to the cost. If this is challenging, the project can incur extra expenditures for the supply of scaffolds and skips, as well as for supplies and equipment.
Do Bungalow Loft Conversions Require Planning Permission?
Most bungalow loft conversions will be classified as Permitted Development (PD) and not need planning clearance as long as specific criteria are followed.
If your loft conversion design is not in compliance, you must submit a planning application.
Additionally, if your cottage is situated in a national park, a conservation area, or a region of outstanding natural beauty, the same will apply.
One potential restriction on PD bungalow conversions is the maximum volume permissible for new additions, such as dormer windows or hip-to-gable conversions, which must not exceed 50m3 (or 40m3 for terraces).
However, as this is additional space being added to the existing loft, there shouldn't be a problem unless you're putting something the size of a blue whale on your roof (although any previous roof extensions count towards this limit).
The majority of bungalow loft conversions won't need planning approval because they are authorised projects. Planning approval could be necessary, though, depending on the scale of the conversion, its influence on the neighbourhood, and whether or not your home is located in a conservation area.
If the work you want to do would influence the other houses and your bungalow is semi-detached, you could additionally require a Party Wall Agreement.
Your neighbours must consent to the work being done for this to happen; depending on how complicated the arrangement is, you may be responsible for charges like their surveyor and any damage to their house that results from the work, which might cost several thousand pounds.
Bungalow Loft Conversions:
Installing roof light windows is the easiest and most economical loft conversion for a bungalow house; without changing your roofline, the roof windows may be fitted on the front or back elevation - it works best when your loft has enough headroom so you can utilise all the available floor space.
In comparison to other solutions, a roof light loft conversion needs substantially less construction work, and since it is so straightforward, planning approval is typically not required.A roof light loft conversion has numerous benefits for your loft rooms, including windows that let in a lot of light and make your loft conversion seem roomy and airy.
Roof light windows may also be equipped with thermostats, which open or close them when your room meets the temperature you've set. Additionally, you may choose to have them installed with rain sensors, which automatically close the roof light windows when rain is detected. Remote control operation of the roof light windows is great for rooms with high ceilings.
Your current roof is extended by a dormer loft conversion; this adds more floor space and headroom to your loft by sticking out vertically from a sloped roof.
Dormers are built to accommodate various home types and can have a flat or pitched roof - an added benefit of a dormer loft conversion is that since new regulations were introduced in 2008, many local authorities now permit dormers to be built without obtaining planning permission as long as the design complies with standards; this has lowered the cost and sped up the conversion process for this style of home improvement.
Typically, dormer loft conversions are located at the rear of your home - although other structures have front dormers that are smaller and more conventional.
A mansard loft conversion is built towards the back of your house, and making the most of your loft space requires creating a mansard loft conversion, which opens up your roof.
This kind of conversion features an inwardly sloping rear wall and a flat roof - these slopes have modest dormers that include windows at a 72-degree angle; due to the significant modifications in your roof's structure and shape, mansard conversions nearly usually require planning clearance.
In comparison to other types of loft conversions, mansard loft conversions sometimes need more building work, but they also provide a significant amount of additional living space to your property.
Hip roofs are typically seen on dwellings with relatively limited interior volumes; therefore, a hip-to-gable loft conversion is typically the best option to make a conversion practicable.
A hip-to-gable conversion entails altering the roof's slope to produce a vertical gable end - this results in a loft room that is substantially bigger and has a lot more useable floor area.
To further enlarge the loft area in your home, a back dormer can be constructed; the construction process includes taking off the roof before erecting a gable end in brickwork or blockwork to complement your home and give it a nice finish.
---
If you would like to find out more information about our excellent architectural consultation service, here at David Rudge Associates, then please don't hesitate to get in touch with us today.
You can do this by giving us a call on 01889 504 219 or by sending us an email, and we'll be happy to provide you with the help and advice you require.
Do you require chartered architects in Staffordshire and the surrounding areas? We offer our services throughout the Midlands including the following areas.